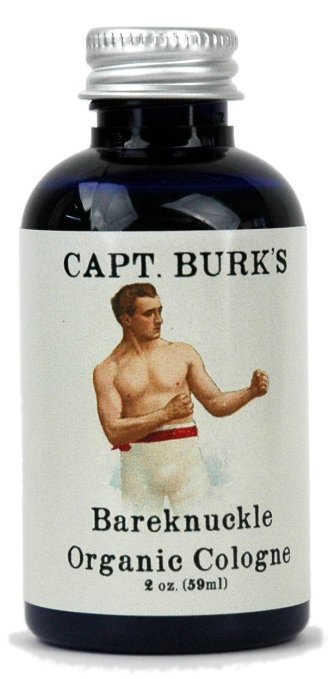 This post contains affiliate links.
Last year, I shared a post with ten non-toxic men's colognes for Father's Day.  Since publishing that post, I have removed a couple of the colognes after discovering they weren't so natural after all. But I have also discovered four new options, thanks to my readers. You can find these all-natural, non-toxic men's colognes listed below. I realize that it's probably a little late to get any of these for Christmas (unless you have Amazon prime) but maybe you know a special guy with a birthday coming up (like my husband). And please continue to let me know if you come across any other great finds.
1. Dr. Squatch Cologne – I added this one to my previous post as well but I wanted to share it again since it is a new addition to my list. It is a blend of organic jojoba and almond oils with essential oils and comes in Driftwood and Hemlock Trail scents.
2. NZ Fusion Botanicals Solid Bay Rum Fragrance for Men – an all-natural solid fragrance made of beeswax, plant oils and essential oils. Top notes of jasmine, nugget, lemon and rum, and mid notes of floral, lilac, rose, carnation, lavender, cedarwood and balsam. Patchouli and vanilla at the base.
3. Capt. Burk's Bareknuckle Organic Cologne – 100% organic cologne made in the USA with ethanol, spring water and essential oils
4. Otter Wax Spruce Cologne Solid – an all-natural blend of beeswax, shea butter and essential oils; this fragrance is accentuated by the intricacies of Sandalwood, Vetiver, and Douglas Fir rounded with subtle notes of bergamot, lime, and valencia orange.
Want more One Part Sunshine?  Here's how: