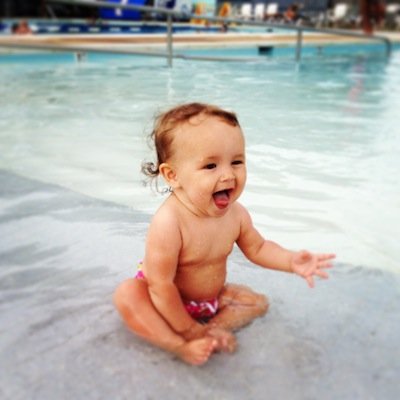 It is getting unbearably hot outside so I know summer is here. After a lot of back and forth about it, I finally decided to join the pool. So I have been searching for reusable swim diapers, safe sunscreen and green pool toys (affiliate link). Both of my kids love the water so we are going to be spending a lot of time outside this summer.
Links I Love This Week:
Summer play usually involves plenty of plastic, vinyl and nylon – materials that are filled with potentially harmful ingredients. Choose safer and greener options for your summer fun at the pool, beach and backyard. Inhabitots helps you with Green Summer Essentials for Babies & Kids.
Hot weather means closing the house up tight and cranking the AC. But did you know this increases indoor air pollution? Get these common sources of indoor air pollution out.
The Wellness Mama asks how many of these weird things do you do as a natural mom? I was surprised at how many of them sounded normal to me!
Father's Day is coming up! Find gift inspiration from this list of 40 DIY Father's Day Gifts from Brit + Co. I love the Rosemary Mint Shaving Cream and the Swiss Army Knife Key Ring.
Create rich compost for your summer garden using these 5 DIY Composting Techniques from Curbly.
I try to DIY whenever possible so I love this list from Keeper of the Home of 30 Things to Make Instead of Buy.
Want more One Part Sunshine?  Here's how: