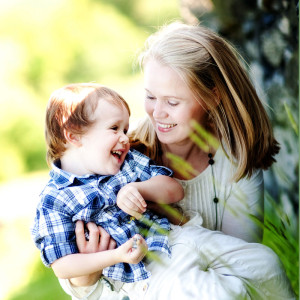 About Cindy Young
Hi! My name is Cindy. I am a green mom to a sweet baby girl and a creative big boy. One Part Sunshine is a place to share my experiences raising my kids in the safest and most natural way possible. My degrees in chemical engineering and law gave me the confidence to start this blog but my family gave me the inspiration. When I'm not blogging, I'm homeschooling, crafting, cooking, gardening, knitting, hiking and occasionally relaxing in my country home outside the Blue Ridge Mountains.
I believe that green parenting is not all-or-nothing. I'm not a vegetarian (and I confess to eating junk food once in a while). I don't live off the grid (my AC is cranking right now). And most of my clothes are not organic (I don't have quite the income to support that)! But I try to choose products made out of natural ingredients. I make things homemade whenever possible. And I try to instill a love of nature in my children.
Why "One Part Sunshine"?
I am often asked how I came up with the name for my website. "One Part Sunshine" is based on the idea that it takes many different pieces to raise a happy and healthy child. Children require:
love
patience
understanding
a safe home
healthy foods; and
sunshine (plenty of time outdoors)
About One Part Sunshine
See our About Us page for more information about One Part Sunshine and our product guides and articles.
Want more One Part Sunshine?
We need your help! Support our mission to educate the world on how to grow green kids. Like us on Facebook. Follow us on Instagram. Check us out on Pinterest. Subscribe via email (see link in the sidebar).
And spread the word to everyone you know!
In the Press
One Part Sunshine has been featured in the following sites and publications:
In the News
Guest Posts
Design Recognition
15 Best eCommerce Website Designs That Stand Out From The Crowd
15 Awesome & Stand-Out eCommerce Stores
NOTICE: Blog posts on OnePartSunshine.com may contain affiliate links.  In other words, if you buy something after clicking on a link in a post, then I might receive an affiliate commission.