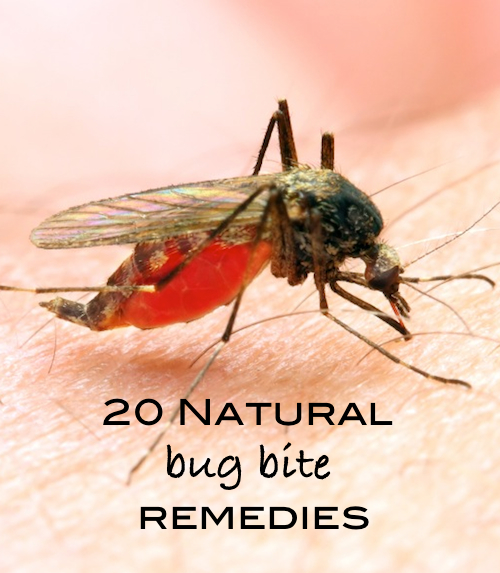 NOTICE: This post contains affiliate links. If you buy something after clicking one of these links, we receive a small commission (at no cost to you). Help support One Part Sunshine and our mission to reduce toxins in your child's environment by purchasing all of your Amazon products through our affiliate links!
Bug bites are also a fact of life during the summer months. When they get itchy and inflamed, you may be tempted to reach for a chemical solution. But natural bug bite remedies are easy to make, and most ingredients can be readily found in your home. If you want to avoid bug bites, try this recipe for natural bug repellent spray or these tips for naturally getting rid of bugs in your backyard.
Activated Charcoal – check out these recipes from Crunchy Betty for activated charcoal bug bite treatments; find activated charcoal here
Aloe – aloe isn't just for sunburns; it can soothe bites and stings as well; find 100% pure aloe here
Baking Soda – mix with water to form a paste and apply to sting (particularly good for bee stings)
Banana Peel – hold the inside of the peel of a banana against the sting and it it supposed to soothe and reduce inflammation
Basil – crush the leaves and apply to soothe sting or bite
Bentonite Clay – mix with water to form a paste and apply to sting; try this recipe for Homemade Calamine Lotion for itchy bug bites from Everyday Roots; find bentonite clay here
Calendula or Chamomile Creams – both calendula and chamomile act to reduce inflammation and soothe bug bites; try this recipe for a homemade calendula salve
Essential Oil – put a drop of lavender, peppermint or tea tree essential oil on a moistened cotton ball and apply to sting (you can also add this to one of the other treatments)
Garlic – crush or slice a garlic clove and apply to sting to reduce inflammation and stop itching
Honey – apply a thin layer of honey to the bite; raw honey works best
Ice – apply an ice pack or ice cube to the sting to relieve pain and swelling
Lemon Juice – apply a slice of lemon or a cotton ball soaked in lemon juice to soothe bug bites (lime juice works too)
Mud – apply a thin layer of mud to the sting to soothe pain and reduce itching
Oatmeal – try this Anti-Itch Oatmeal Paste from Healthy Roots, Happy Soul
Onions – cut a slice of onion and apply to sting to reduce inflammation and stop itching
Broadleaf Plantain – crush or chew up a plantain leaf to release the juices and apply to sting (plantains are a weed found just about everywhere – not to be confused with the banana-like fruit)
Soap – try rubbing a bar of soap on itchy mosquito bites
Tea Bag – apply a cold, used tea bag to relieve itching and soothe stings
Toothpaste – an alternative to baking soda if you don't have any available (peppermint toothpaste is even better)
Vinegar – apply a few drops of apple cider or white vinegar to sting (particularly good for wasp stings)
For more natural bug bite remedies, check out my Pinterest board.
Want more One Part Sunshine?  Here's how: