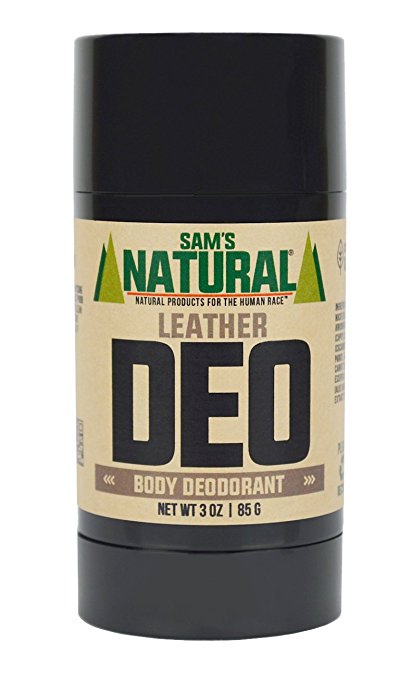 After more than six years, I am still using my homemade deodorant, and I am still loving it! It is not an anti-perspirant, but it keeps the smell in check and it lasts all day. It even works to neutralize smells if you forgot to put it on in the morning.
My husband, however, is not in love with my deodorant. For some reason, it gives him a rash. I'm guessing this is due to the pH of the recipe. In fact, he has reactions to a lot of deodorants, and often wears "women's" deodorant (don't tell him I told you). Of course, all scents are appropriate for all people but I'm just adhering to societal norms for the purposes of this post.
So, I am on a mission to find a nice, "manly," natural deodorant for my husband. One that is free of nasty ingredients such aluminum and parabens. I've done some research and found the following options. I would love your feedback on each of these if you have tried them. They all have good ratings on Amazon.
Primal Pit Paste All Natural Deodorants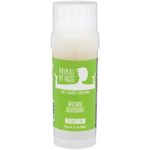 These deodorants come in paste or stick forms and are made from all natural ingredients such as Organic Shea Butter, Non-Aluminum Baking Soda, Organic Coconut Oil, Organic Beeswax, Organic Arrowroot Powder, Lime Essential Oil, Coconut Flavor, and Non-GMO Vitamin E (sourced 100% from sunflowers).  Men might enjoy the unscented or coconut lime scent, but all of them look great. Plus, their products typically receive the best ratings on EWG's Skin Deep database.
Tom's of Maine Men's Deodorant
Tom's of Maine can be found in most grocery stores and pharmacies and has some very manly-sounding scents, such as Deep Forest, North Woods and Mountain Spring. Their Skin Deep ratings range from 1 (excellent) to 3 (okay), and their ingredients are all natural and do not contain aluminum.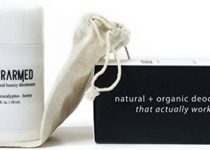 The price tag on this brand is a bit high (around $16) but worth it if it works as advertised. It uses all natural and organic ingredients – organic coconut oil, cruelty free beeswax, all natural aluminum free sodium bicarbonate, organic avocado butter, organic sunflower oil, organic castor bean oil, natural mineral salt (magnesium sulfate), raw organic honey, organic lavender essential oil, all natural hydrogen peroxide, organic eucalyptus essential oil, bergaptene free bergamot essential oil, and plant-derived vitamin E. The scent is a neutral one – great for men and women.
Mountaineer All Natural Lime and Sage Deodorant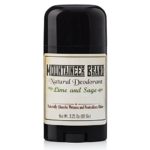 This is a deodorant stick that is free of aluminum and parabens and containing all natural ingredients: Arrowroot powder, Coconut Oil, Beeswax, Shea Butter, Lime Oil, Baking Soda, Clary Sage, Grape Seed Oil, Vitamin E Oil, Tea Tree Oil, Neem Oil. The scent is suitable for men and women.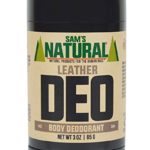 This deodorant is available in a whole range of "manly" scents such as leather, cedar, bay and oak moss. The ingredients appear to be all natural, with the exception of "fragrance." As with all personal care products, companies aren't required to list the details of their fragrance so it's hard to know whether they are natural or not. But this product has 4 stars on Amazon, so I'm interested in having my husband give this a try.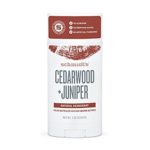 This brand comes in both a stick and a paste and is available in a variety of scents such as Cedarwood+Juniper, Bergamot+Lime, and Charcoal+Magnesium. The ingredients are natural and include Maranta arundinacea (arrowroot) powder, Cocos Nucifera (coconut) Oil, Euphorbia Cerifera (candelilla) Wax, Butyrospermum parkii (shea butter), Sodium bicarbonate (baking soda), Triglyceride (fractionated coconut oil), Simmondsia Chinensis (Jojoba) Seed Oil, essential oils, and Tocopherol (vitamin E).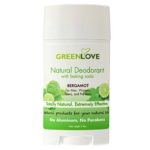 This bergamot-scented deodorant is also suitable for everyone. The ingredients are natural: coconut oil, beeswax, baking soda, arrowroot powder, essential oil of bergaptene free bergamot.
Nani Naturals Citrus Spice Deodorant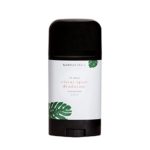 A deodorant stick that is 100% organic and chemical free. Its ingredients include Organic Coconut Oil, Organic Sustainable Red Palm, Organic Candelilla, Organic Shea Butter, Organic Arrow Root, Organic Kaolin Clay, Organic Non-Aluminum Baking Soda, Organic Sunflower Oil, Organic Soy Oil, Organic Castor Oil, Organic Citrus oils, Organic Spice oils, and Organic Magnesium Carbonate. Also available in a lavender scent.
FATCO Stank Stop Deodorant Paste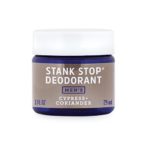 This deodorant comes in a cypress and coriander scent and is made with the following ingredients: Coconut Oil*, Arrowroot Powder*, Shea Butter*, Tallow from Organic Grass-fed Cows, Baking Soda, Non-Nano Zinc Oxide, Beeswax, Cypress Essential Oil, Scotch Pine Essential Oil, Coriander Essential Oil. *Denotes An Organic Ingredient. Note the use of zinc oxide since some people prefer not to use it.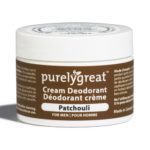 This cream deodorant comes in a variety of scents including patchouli and citrus. It is a top-rated product by EWG's Skin Deep database. Its ingredients include baking soda, corn starch, vegetable glycerin and essential oils.
Want more One Part Sunshine?  Here's how:
SaveSave
SaveSave
SaveSave
SaveSave
SaveSave