This post includes affiliate links.
Only the safest and most natural products should be applied to your baby's skin. This includes diaper rash creams and balms. Some people swear by creams, others by ointments and others by balms. I have included a selection of each. These products are in no particular order and none have an EWG rating of more than 1 (meaning they are super safe and natural). I always used California Baby Diaper Rash Cream and Motherlove Diaper Rash & Thrush Relief with my kids and found both really effective (although I would not recommend California Baby for open cuts because it can burn). I used The Honest Company Healing Balm in lieu of petroleum jelly for things like lubricating thermometers.
See our article with more information about treating diaper rash safely and naturally.
Motherlove Diaper Rash & Thrush Relief (EWG rating 1)
Grandma El's Diaper Rash Ointment (no EWG rating)
GroVia Magic Stick Diaper Balm (EWG rating 1)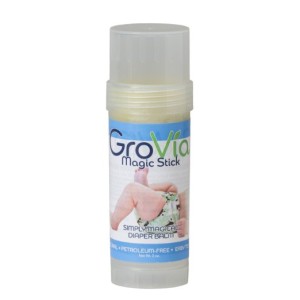 Earth Mama Angel Baby Bottom Balm (EWG rating 1)
Erbaviva Diaper Cream (no EWG rating)
Little Twig Diaper Cream (EWG rating 1)
Nature's Baby Organics Diaper Ointment (EWG rating 1)
California Baby Diaper Rash Cream (EWG rating 1)
The Honest Company Healing Balm (EWG rating 1)
Lusa Organics Booty Balm (EWG rating 1)
Want more One Part Sunshine?  Here's how: