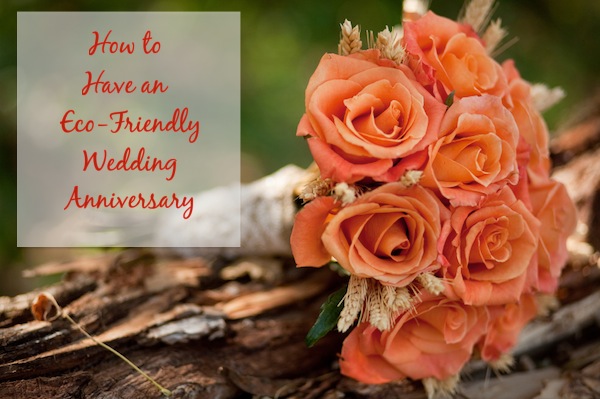 My husband and I just celebrated our 12th wedding anniversary! Of course, we have two kids, including a nine-month-old baby, so a romantic getaway wasn't an option for us. Plus, I wanted to celebrate in an eco-friendly way, which meant avoiding lavish cruises and unnecessary gifts. I came up with the following ideas for celebrating your anniversary in an eco-friendly way.
1. Have dinner together at a restaurant that focuses on local, organic foods.
Resist the urge to visit your neighborhood chain restaurant. Instead, choose a locally-owned spot that uses local, organic ingredients. You will support your local economy and farms and help the environment by choosing pesticide-free foods. Find one near you on LocalHarvest.org.
2. Give well-constructed gifts that are locally-made.
When you choose well-made gifts, you support the environment because these gifts are less likely to end up in a landfill. When you choose locally-made gifts, you support your local economy. A local arts & crafts festival is a great place to find handmade gifts.
3. Don't give gifts. Spend time together instead.
The best way to celebrate a marriage is to do something romantic together. Visit a local park or botanical garden. Go hiking or camping together. Play putt putt. Go bowling. Have a picnic. Rent a canoe. Pick berries.
4. Spend the day in bed!
It doesn't get more eco-friendly than this! Choose all-natural lubricants for a more earth-friendly experience.
5. Buy fair trade, organic chocolates.
If your spouse is anything like me, he or she loves chocolate! Of course, chocolate is that much sweeter when it doesn't contain pesticides or hurt rainforests or use child labor. Check out this list of organic, fair trade chocolate.
6. Trade an expensive out-of-town vacation for a stay at a local bed & breakfast or a trip to a local tourist spot.
Plane flights and long car trips are obviously bad for the environment and can be incredibly stressful. Try a stay-cation instead! Opt for a local B&B or visit one of those touristy spots in your area that you keep meaning to check out. We walked around Monticello and enjoyed their beautiful gardens.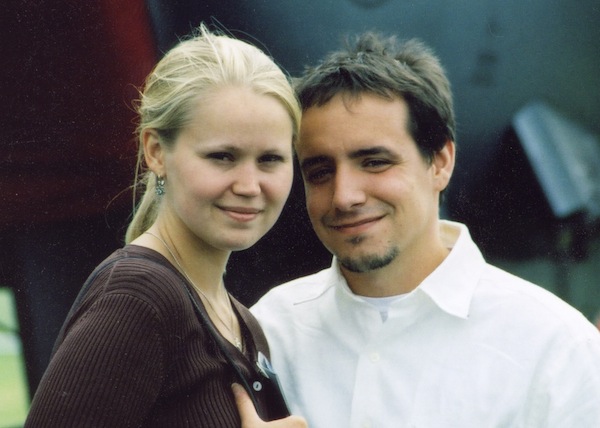 Happy Anniversary!
Want more One Part Sunshine?  Here's how: