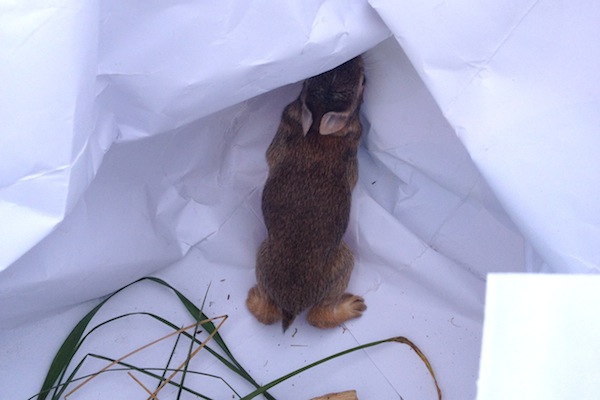 We are fortunate to live in the country in an area teeming with wildlife. It is not unusual for us to find an injured animal – a chipmunk attacked by a cat, a squirrel hit by a car or a baby bird abandoned by its mother.  Rather than help the animal ourselves (which is both dangerous and ineffective), we do a good deed and call our local wildlife center.
Our most recent call to The Wildlife Center of Virginia was after my son and I discovered a baby bunny stranded in the middle of the road. It was petrified and refused to leave the pavement. Rather than leave it to death by car wheel, we scooped it up in a box and called The Wildlife Center. Within an hour, we handed off the baby bunny to a volunteer from the center.
The staff at our local wildlife center have always been incredibly helpful whenever we have had a question or needed someone to rescue an injured animal. So when they hosted a tour of the center, I promptly signed my family up.
We learned that The Wildlife Center of Virginia cares for more than 2,000 animals each year! They have education animals that are used to teach the public about native wildlife. They train wildlife medicine practitioners and educate children and adults throughout Virginia about Virginia wildlife. Plus, they have Critter Cams so you can visit their website and watch black bear cubs, bald eagles and other animals in the center.
Next time you have a question about native wildlife or come across an injured wild animal, call your local wildlife center. Donate time and/or money to the center so they can continue to give all of that wonderful help to animals in your area. Educate your children about the wildlife in your area and teach them to respect animals and their environment.
Want more One Part Sunshine?  Here's how: