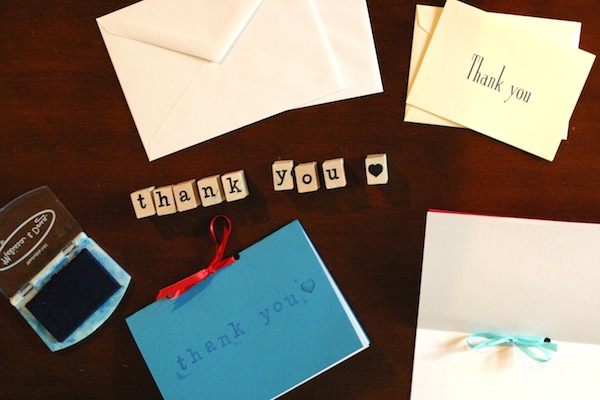 In honor of Memorial Day, our next good deed is to help a service member. I am amazed at and thankful for the courage that it takes to be a member of the Armed Forces, especially during times of war. And I am grateful that I can raise my children in a country that is being protected by so many brave people. I feel like nothing I can do will be enough to repay these people.
There are a number of organizations that enable you to help a hero. We chose to send personal letters to deployed troops through Operation Gratitude. Both my son and I decorated and wrote letters to be sent to a service member overseas. I used this opportunity to explain to my son the importance of Memorial Day and to try to explain the bravery of people in the military and how much they sacrifice to keep us safe.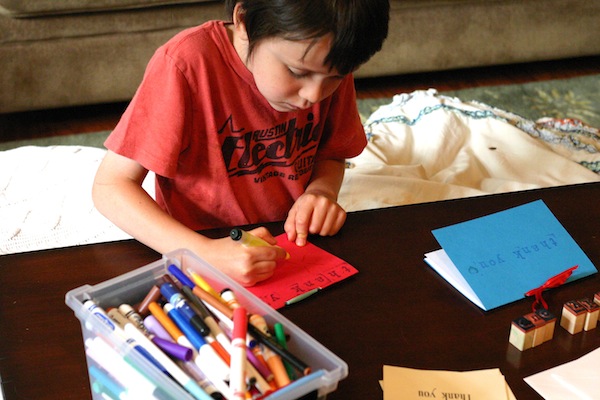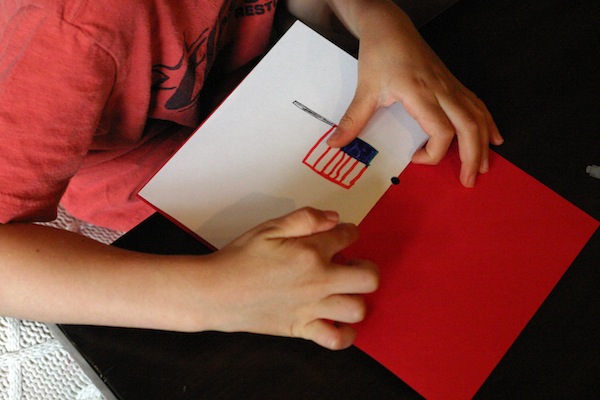 My husband served in the Air Force when he was younger. I still look at him in awe when I think about it. And to this day, we have small celebrations for him on Veterans Day to thank him for his service.
Here are some more ways that you can help a service member:
Operation Gratitude – send personal letters to deployed troops, wounded warriors or veterans; also send handmade scarves, paracord bracelets and small toys for the troops to distribute in war-torn countries
HeroBox – support our heroes with custom care packages
Operation Stars & Stripes – send snacks, toiletries and other needed supplies to troops overseas
Want more One Part Sunshine?  Here's how: