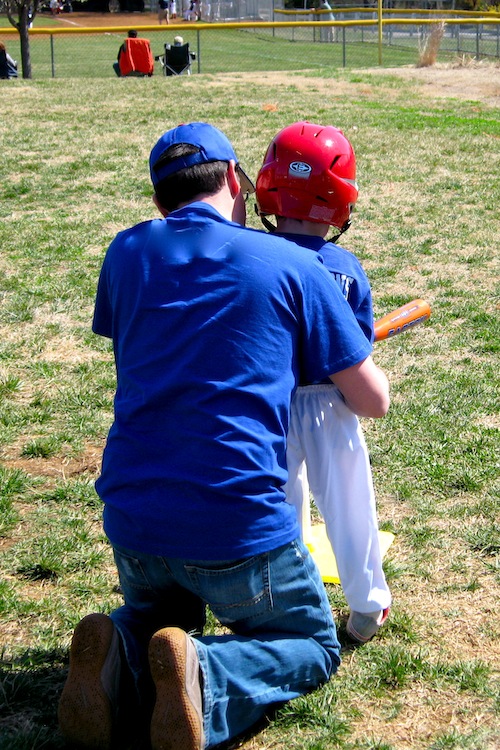 Sports equipment is a classic Father's Day gift. If you plan to buy sporting gear for the dad in your life, make it even better by choosing eco-friendly products.
Most sports equipment is made from materials such as PVC and polyurethane. Both the manufacturing and the disposal of these materials results in toxins being dumped into our environment. You can avoid this by choosing products made from recycled content and eco-friendly materials such as bamboo.
Buying used sporting equipment is another eco-friendly option. Play It Again Sports sells used and new sporting goods at their locations throughout the United States. You can also find used sports equipment at thrift stores and consignment shops and through websites such as eBay and SwapMeSports.
If you are going to buy new gear, make sure you choose quality products. The problem with cheap sporting goods from big box stores is that it doesn't last very long. If you choose high quality, well made sports equipment, it should last years – maybe even long enough for dad to pass it along to his son or daughter.
Here are some great options for eco-friendly sporting goods:
Green Guru Gear upcycles bike inner tubes, tents, wetsuits and climbing ropes into backpacks, messenger bags, bike bags, duffels and other accessories. You can also recycle your adventure gear by dropping it off at one of Green Guru's drop-off locations or through their mail-in program.
Senda Athletics offers high quality, Fair Trade soccer equipment.
Wilson's Rebound Recycled Basketball is made from 40% scrap rubber and packaged in 80% recycled board.
Bamboo Skateboards make skateboards from sustainable bamboo from managed forests.
Bamboo Surfboards also uses bamboo to create eco-friendly surfboards.
Walden Kayaks are constructed with both recycled and recyclable materials.
When you are done with your sporting goods, rather than toss them in a landfill, sell or trade them through one of the used retailers listed above. Even better, donate them to children in need through Sports Gift Inc.
Want more One Part Sunshine?  Here's how: